Phoe Japan International Services
Overseas Employment Agency Licence No. 177/2022 issued on 2nd November 2022 by the Ministry of Labour, The Government of the Republic of the Union of Myanmar.
Phoe Japan International Services  Co., Ltd. is founded with the aim of becoming a business that is mutually beneficial for both Myanmar and Japan while sending Myanmar human resources to Japan for the purpose of work and training.
In striving for provision of quality services to fulfill the customers' needs, Phoe Japan commits in two philosophies. 
Service Focus
Multifaceted Support
Service Focus
Pre-arrival preparation service for candidates in acquiring highly effective communicative skills 
A pre-arrival practical Japanese language education preparation service comprises of technical language is devised for the candidates enabling them to ensure readiness in taking on communicative challenges at the actual technical training sites in Japan.
Preparation service's content is devised accordingly to the customers' needs
The training system of the preparation service is developed in correspondence to the type of job training, and the training content and time can be opted according to the customers' needs.
Multifaceted Support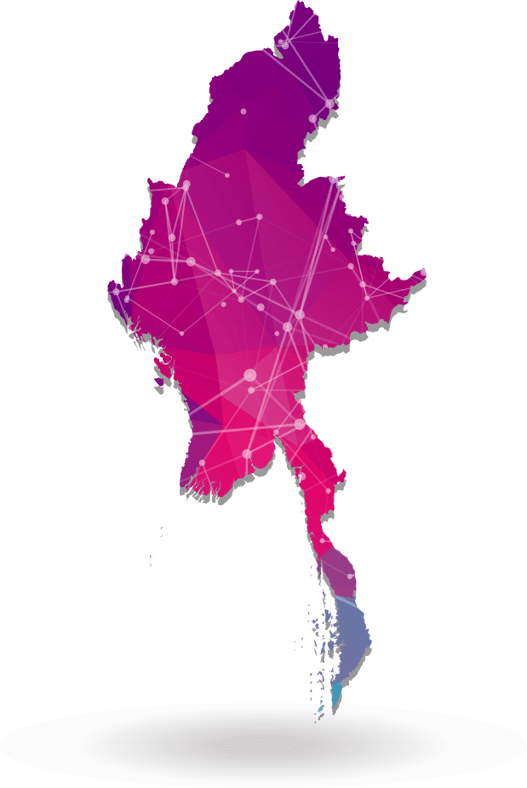 Unique educational service
We offer a unique educational service to the participating candidates in technical intern training program to be ready and cope with daily life once they arrive in Japan. Our service comprise a program of teaching basic Japanese language use in practical environment settings to ensure that the candidates can enjoy a smooth transition to changing environment. Language teaching Specialists and Japanese nationals will support this program to educate and equip the candidates with practical language skills and  essential knowledge about Japanese lifestyle and culture.
Transparency is the key to avoid unnecessary misunderstandings between all parties involved. Phoe Japan invests in building trust with candidates, trainees, sending organizations, implementation organizations and all other related parties including the Ministry of Labor and its agencies. In terms of money, all payables and receivables will all maintain a crystal clear transparency. Collection of all fees will be in accordance and will not exceed the fees stipulated by the Ministry of Labor and its agencies. Moreover, all these collected fees will be utilized for further development in attaining excellent human resources.   
Skilled recruitment managers who could search talents from various locations are essential. Our recruitment managers are very skillful at sourcing talented candidates from any demographics and have networks scattered around the country. In addition, these managers and their teams maintain close contact with families of the successful trainees through trust building and constant consultation about the training progress with them. Through this transparent relation, many undesirable situations during the training can be avoided. Just the same, the information shared by the families to these mangers will be shared to the supervising organizations in Japan through our head office. 
Phoe Japan has reserved ample of candidates with excellent skills and therefore, possible to introduce supervision and implementation organizations in Japan with a selection from wide range of candidates to suit your human resource needs.
Japanese language education for technical intern trainees
Japanese language proficiency is the most important factor for technical interns and its level is determined by the supervision and implementation organizations in Japan accordingly to the requirements technical jargons may varies depending on the scope of training and industry. Phoe Japan will ensure to include the industrial based technical terms in pre-arrival Japanese language and proficiency preparation program so that the technical interns will be ready to respond to the communications during the practical training upon arrival.
Pre-arrival Preparation Program
Pre-arrival Preparation Program at Phoe Japan comprises of not only language proficiency and effective language skills educations for the interns but also lessons on Japanese culture and manners are also well devised that the interns will easily adapt to the lifestyle in Japan quickly. In addition, Industrial specific language lessons will also be provided inline with the designated course of the technical intern training. The basic knowledge of each field of training along with the safety knowledge will also be given. Furthermore, the supervising and implementing organizations can also discuss with Phoe Japan to device a customize pre-arrival preparation program for the interns.  
Post-training support back in Myanmar
Do the interns know that they are entitled to a lump-sum pension payment and welfare benefits at the end of the technical training program?At Phoe Japan, constant coordination with supervising and implementing organizations will be made for benefits of the interns in effort to support the interns in attaining such payments and benefits fairly.In addition, all the related paperwork and procedures after returning home such as: reporting to the Ministry of labor, returning  smart cards and etc. will be supported. Furthermore, close contact with the returned intern will be maintained for evaluating their progress and activities in attaining the post-training progress feedback.
Selection, Preparation and Dispatchment process of technical intern trainees
※ Time required from decision of prospective applicants to entry into Japan The training period varies depending on the type of training.
Phoe

Japan

International Services Company Limited